Here it is, Wednesday again. I don't know about you, but this summer is flying by for me. I can't believe it's almost August....and yet I am excited for August to be here. August will be a great month.... my birthday is August 9, we have our 20 week ultrasound for Baby 2.0 on August 12, reach our halfway through this pregnancy milestone.... the state fair starts this month which we always LOVE taking Bella too (she asks to go to it year round;)) AND... this is a big August for us too because at the end of the month Bella starts pre-school. Hard to believe, huh? We are starting her in a montessori school and are very excited about. Those that don't know much about the montessori programing-- they take kids at their own pace, and while there is a curriculum, it is a little different from your standard school day. I am excited to see how she grows and learns from the experience when she starts on August 30th :) We have back to school night and parents night in the coming weeks too-- so that is exciting:)
Yesterday, I finally heard back from the Castleton Ultrasound technician. She admitted she wasn't sure on my previous ultrasound guess (kinda annoyed me that she would have guessed at all at that point...) but that I could come back in yesterday, a whole week later in my pregnancy to try again. So on short notice, off Bella and I went to see the baby again. He has definitely grown in a week, it was crazy to see! My placenta is anterior :(. What this means, is that baby implanted on my tummy side of my uterus--so the placenta acts as a cushion between baby and my belly...which may make it take longer for me to feel those large noticeable thumps. I am still feeling flutters, and have been for awhile now-- but I don't feel huge large kicks yet..and thought I might. I first started feeling Bella around now, and REALLY felt her for sure by 18.5 weeks...Jerry felt her shortly thereafter. So, I hope having this placenta doesn't take that fun away for us--because it is truly the best part of being pregnant for me!!
As for gender guess--she said she was much more confident in a boy guess. Not 100%, but about 85% sure. Those are pretty good odds-- but I am still not painting any walls blue. We'll refer to this baby as a "he" for now and we have picked out a boy name for him-- Seth David Leonards. We chose Seth simply because we both like it-- no real reason to it. David is my father in law's first name-- and Jerry really wanted to follow the tradition of using the paternal grandfather's name in the first son's name. (Jerry is named after hid grandfather on his Dad's side). We like it though :) I still can't wait for my 20 week scan on August 12. Not only will we get gender confirmation for sure, but we'll be able to see him for a longer period of time...estimate his growth and make sure everything is healthy at this point. I am really looking forward to that day.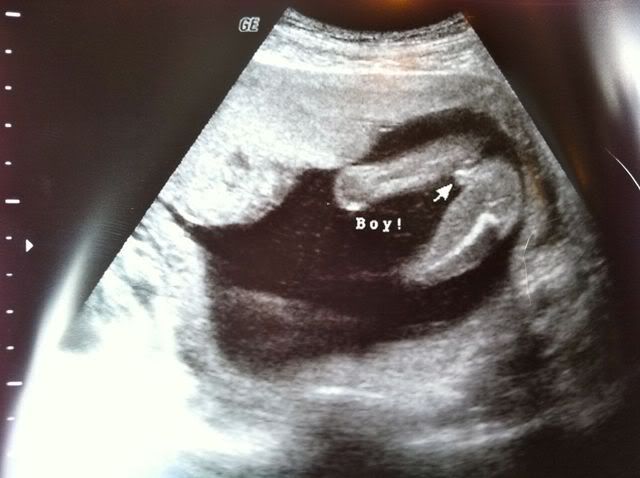 In other news this week so far.... I made it to the gym on Monday and was able to jog 3 miles in about 33 minutes-- soooo much slower than my normal pace but I'm still happy I can still do this comfortably 17 weeks pregnant. Yesterday I took a rest day because I was really pretty sore. Instead of hitting the gym, I took Bella downtown to the Childrens Museum and she had a blast. She played hard for 2 hours and it was really fun to spend some time together doing something fun--just Mommy and Bella :) We need more times like that and I need to make it happen. She is growing up too fast and it's easy to let life and work get in the way.
We are still working on the house and getting it ready for the market. I've now taken photos of the kitchen for the listing (nice and clean), as well as Bella's room since those room needed the least amount of painting done. Jerry filled in the holes in the walls in the living/dining room and entry way Sunday night and I started taping off trim and then last night he started painting. He painted for like 4 hours straight and got a lot done-- but there is still so much to do! We've decided to pay the guy who helped with my studio space to come and paint the 4 bathrooms in the house as well as the laundry room. Although those 5 rooms are the smallest in the house-- they are tedious, so I think this will be helpful in speeding up the process, and we're still saving money by doing most of the work ourselves. Poor Jerry was really tired last night but I can already tell a difference with the fresh paint even though it's not done. We are both very determined to make this move happen before the holidays if possible!